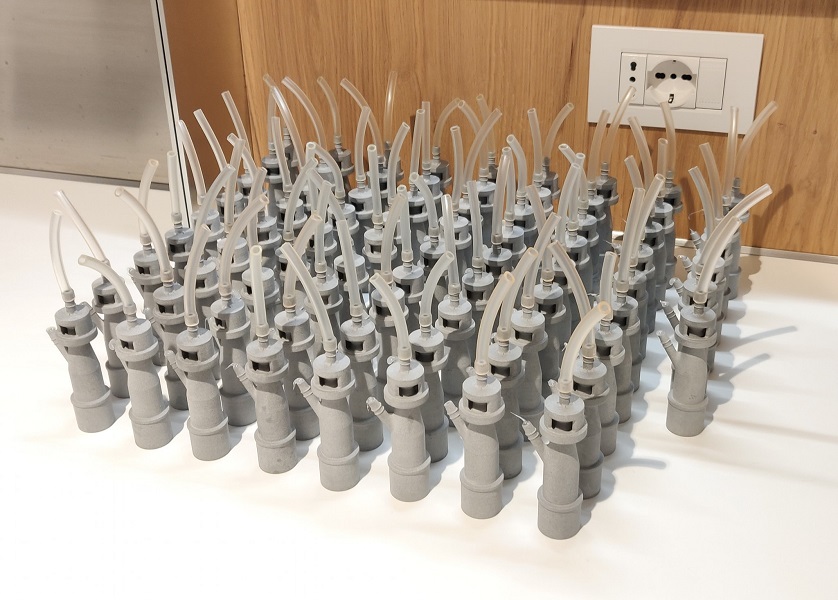 Volkswagen and European start-ups are creating 3D printed ventilators
Demand for critical medical supplies continues to rise, as does the number of COVID-19 cases and 3D printers have been a way to help bolster manufacturing capabilities, wherever it is needed. Large companies like Volkswagen and start-ups have focused on creating 3D printed ventilators.
German automaker Volkswagen (VW) said that it would contribute to global efforts to use 3D printing to produce hospital ventilators, in the fight to combat the COVID-19 pandemic. Academics have drawn parallels between the widespread availability of ventilators and recovery rates from those who have contracted the virus.
Since the first 3D printed ventilator was developed by a group of Polish engineers and designers from the company Urbicum, Ukrainian start-up Revel Laboratory and Italian start-up, Isinnova, has begun to produce 3D ventilators to help reduce strain on the health service who are facing shortages and in need of extra supplies.
"We are facing a serious threat due to COVID19. Most countries are suffering severe shortages of medical equipment that cannot be produced and delivered in a short time. Ventilators are essential to keep breathing when faced with the complications of COVID19," Said Ubicum
As the world comes together to help combat the spread of the virus, seeing companies come up with innovative solutions gives us a sense of hope as we all seek to flatten the curve.