First-class recruitment solutions
In today's culture of rapid technological expansion, it is more vital than ever for your company to stay ahead of the competition. Every company's worth is measured by their personnel, and so finding the elite staff to drive forward the ambitions and innovation of your business is crucial to your long term success.
TechNET Digital offers an unrivalled service in the provision of first-class recruitment solutions to the UK and across the globe. Established in 2001, we have sharpest, most knowledgeable specialist recruiters in industry. Whereas other recruiters will profess to say they cover multiple sectors with confidence, we can truly offer a boutique technology solution within each of the following sectors:
With fingertip access to highly accomplished candidates, we can offer clients the shining talent to meet all recruitment requirements. By knowing our candidates inside out, you can count on us to provide applicants that really hit the mark.
For more information, please email [email protected].
Get the app
The New TechNET Digital Recruitment App
Manage your own profile, We value your candidate experience. Here you can view vacancies, Update your interview availability, upload documents, update contact details or remove them.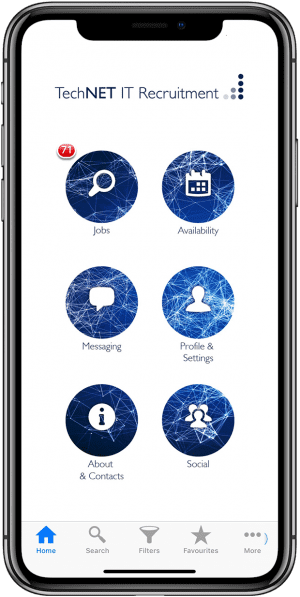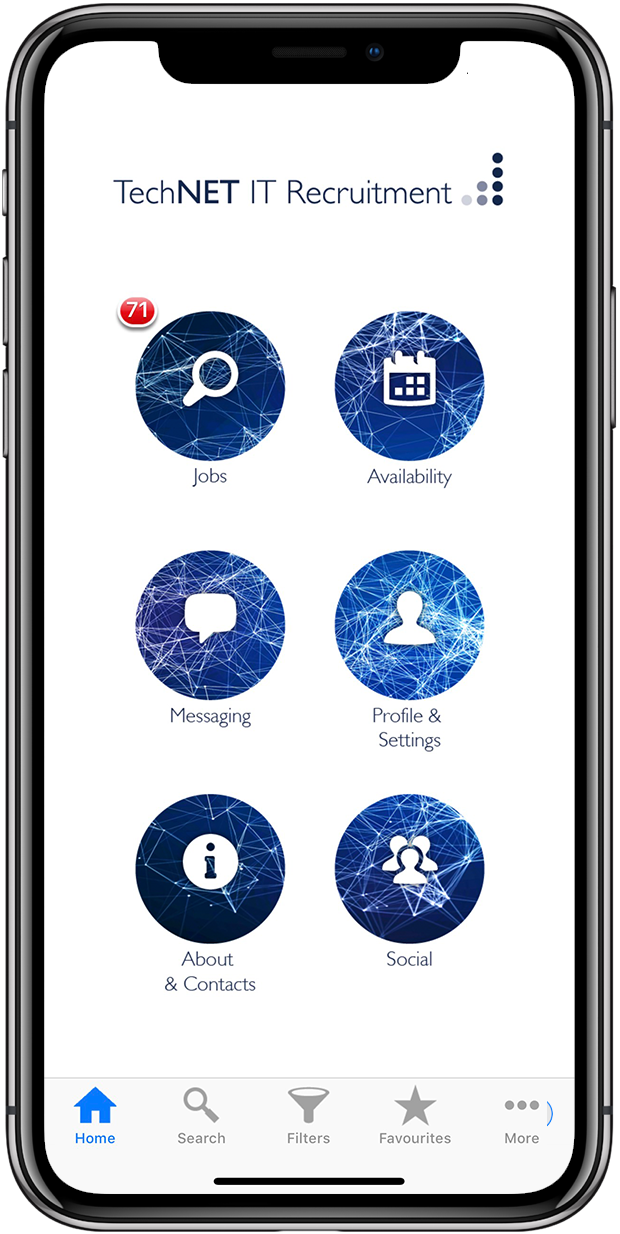 Receive jobs like these by email
Senior Business Analyst
Bedfordshire
Posted: 11/11/2019
Salary: £75K to £95K per Year
ID: NS-SeniorBA
E-commerce - 240 million annual users... Read more
---
Are you a Senior Business Analyst with Digital or E-commerce experience?
Have experience in guiding, leading and coaching other BA's?
Have what it takes to orchestrate change for a 240 million user business?
Fancy earning a package in the region of £100,000 a year?
THIS ROLE WILL NOT DISAPPOINT SO READ ON!
Package: £70-75k + 30% bonus, shares, 7% pension, 50% train discount + extensive benefits
Location: Luton - Direct train links from London <1 hour, + on-site parking
Remote Working: <2 days remote working & flexi hours
The Company: When it comes to innovation and scale few companies can compare.
This £6 billion business is the largest of its type in the UK & 8th largest globally and their systems are used by over 240 million people a year, with 25 million unique visitors a month.
Now is an exciting time to join as the company are launching several world-first systems and applications, as well as growing for their 10th consecutive year.
The Role:
As a Senior Business Analyst, your role will be the make the invisible - visible, working with a wide range of stakeholders to bring their requirements to life.
Key to this role is building credible relationships and translating information to those who need it, with a high focus on removing guessing and assumptions.
Your business area? Digital - the lifeblood of the organisation where business-critical websites and applications keep over 250 million customers connected around the world. You'll bear witness to some of the largest e-commerce platforms in Europe that have won countless awards.
You will ensure requests for change outline the true business need and convey who is potentially affected (in terms of people, process and technology and perhaps cost)
Expect an Agile environment with a very collaborative team and flexibility to work with your peers, not against them.
As a Senior Business Analyst you'll be a go-to source of knowledge and actively coach, guide and lead less experienced BA's, with a focus on ensuring the best approach is found to improve the speed of delivery.
About You:
Things move fast in this team and that includes your ability to react, think on your feet, outside the box and sometimes outside of process. You'll need to be Agile (in more ways than one) and look to simplify, not complicate.
You'll act a bridge between the business and IT, harnessing deep domain knowledge within the BA function in order to facilitate and deliver well-thought requirements.
You'll be an advocate for best practice and helping to raise the bar within the team won't phase you. You'll be a confident person, able to engage your peers and you'll strive for perfection.
Essential experience:
Strong experience as a SENIOR Business Analyst - At least 6 years
Experience within well-established online / digital / public-facing/ e-commerce systems
Working with Developers AND Agile methodology (Scrum, Kanban, etc)
Good people skills - able to forge engaging working relationships especially at a senior level
Takes into consideration the effect on people, process, technology and cost
Able to produce clear documents; requirements, prototyping, business process, data flows, use cases, etc
---
Business Intelligence Analyst
Greater London
Posted: 08/11/2019
Salary: £35K to £40K per Year
ID: NC/BIA
World renowned Gaming Studio... Read more
---
Business Intelligence analyst
This is the opportunity to work with a world-renowned Gaming studio in the London area.
Working in the Business Intelligence Team, this role reports to the Head of Business Intelligence and will work closely with the COO as well as with colleagues. The role involves the collection, manipulation and analysis of sales data across all areas of the business to produce regular and one-off reports as required and to aid forecasting, pricing and promotional planning.
The ideal candidate will have at least 2 years of experience in a Business Intelligence role - ideally with sales, revenue and commercial knowledge. Experience with SQL and using BI tools are essential. History of forecasting is a plus.
KEY RESPONSIBILITIES
Areas of activity:
Produce daily, weekly and monthly reports using Excel, SQL, Tableau, Power BI and any other tools as required
Respond to ad-hoc requests from the Head of Business Intelligence, the Studio Director, the COO, and others at the studio
Maintain and develop our internal dashboards showing product performance and user statistics
Create detailed documentation of processes relating to the above
Undertake research as required
Aid the product forecasting process
This role:
Keeps the studio informed of the latest developments across all our products
Analyses trends in our sales data to better inform product planning, promotional planning, pricing etc.
Maintains best practice in how we use our data
Informs current and future product plans through internal and external research
Wider Company Contribution:
Liaise with game developers to improve their understanding of how users interact with our products
Work with Business Planning in research and forecasting
Help the Comms and Marketing team plan their campaigns using sales, market and user data
KNOWLEDGE, SKILLS & EXPERIENCE
Knowledgeable in SQL
Excellent with Excel
Tableau and/or Power BI literate
Skilled at process documentation
Finance background and comfortable with forecasting
Adept at research and applying results
Flexible and able to balance wide range of projects simultaneously
---
Salesforce Marketing Cloud Specialist
Greater London
Posted: 06/11/2019
Salary: £40K to £70K per Year
ID: SFMCSPECLDN
Salesforce Marketing Cloud Specialist - London... Read more
---
Salesforce Marketing Cloud Specialist - London
As a Salesforce Marketing Cloud Specialist you will be the key SFMC user for this organisation, helping to configure the platform and make sure that you're getting the most out of the platform and everything is optimised. You will be working hands on with the platform from a technical standpoint with your usage of REST/SOAP APIs, Modules like: Journey Builder/Automation Studio/Email Studio etc, setting up data extensions, AMPscript coding as well as SQL ideally and SFMC Connector.
You will be working for a globally renowned yet still rapidly growing organisation. who have a huge amount of career opportunities. There is a very collaborative environment both within the team and across departments and a strong chance of development and progression here.

Key Skills:

- Hands on and technical experience with Salesforce Marketing Cloud

- Journey Builder, Automation Studio, Email Studio etc the more modules the better of course

- AMPscript/HTML/SQL

- Certifications a bonus but not needed

- REST/SOAP API integration highly beneficial
You do not need all of these requirements, they're just a general guideline so please contact me if you have some skills or lack others.
---
634
Careers Secured in 2018