At TechNET Digital we are extremely proud  of our work within digital recruitment and the relationship's we have built over the years.
We pride ourself on being an integral part of our customer's growth and development, as such this is reflected in the fact that 80% of our business is repeat business from satisfied customers as can be seen by our client case studies.
The remaining 20% of our business comes from new relationships that we are consistently developing, so if you are a  business that needs additional support, we are keen to hear from you to help with Talent acquisition.
Please  see below a handful of clients that we work with ranging across a number of different sectors.
---
Delivery Manager
Mollie and I have been intermittently working together for the last 3 years. She brings a refreshing attitude to a complex account and has been challenged by me time after time. (God knows I'm not the easiest person to work with). Above patience, In a fast-moving industry filled with hurdles, she has always shown a can-do attitude balanced with, more importantly, professional and timely delivery on all positions. One to watch. Well done
Callum
---
Engineering Director
Trimble Real Estate & Workplace
My experience of working with Emily has been nothing short of excellent.
Hiring for and applying for senior positions can be complex with unique and sensitive challenges to overcome. Emily's approach navigates these intricacies efficiently and effectively.
As a candidate I never felt short of information. I always felt confident the recruitment process was progressing at pace. I always felt my needs and value was represented truly. I would highly recommend Emily from both sides of the recruitment. Be it personal career direction or sourcing quality talent and managing through to a successful hire.
Simon Mortan
---
HR Director
I worked with Technet-IT as one of their clients at a time when our company had some ambitious recruitment needs. Technet-IT was always helpful and reachable, providing our company with top talent for our different projects. Technet-IT totally understood our needs and met some difficult deadlines. I would definitely work with Technet-IT again – All in all a really positive experience.
Julie Walker
---
Senior Talent Manager
TechNET are the go to partner for all aspects of IT and Digital recruitment.
They have consistently provided top class talent for a number of roles in what can be a challenging location. The candidate and client experience is clearly at the front of their agenda providing clear and honest updates to both parties. Highly recommend.
Terry E
---
Senior Designer
Professional, courteous and empathetic. Molly was astoundingly efficient in helping me secure my latest role as a UX/UI Designer. Throughout the process, Molly managed my expectations and concerns whole-heartedly by giving me her time and understanding of what was most important for me in my next role. I will certainly be working with Molly again, if not as a candidate but as a hiring manager. Absolute delight to have worked with and can't recommend her highly enough.
---
Talent Acquisition Director 
We engaged Molly and the team at TechNET to help us with a fast-turn around tech hiring project- right from the outset it was clear they shared our values in terms of approach to hiring- they delivered with speed, quality and honesty- plus they genuinely cared about (and understood) the candidates they were representing. They werent afraid to have the difficult conversations around improving process, and to my mind acted how great recruitment suppliers should act- as a genuine strategic partner to our business. Plus they're based in my hometown, Milton Keynes, so… 😉 Happy to recommend their service and approach. Thanks Molly and TechNET!
---
Head of IT                                       


Molly made the effort to visit our offices to get a feel for the company and this helped with sending high quality candidates for interview. We subsequently filled the role very quickly.
Based on the excellent service and calibre of candidates Molly recommended, I would recommend Molly and TechNET for any recruitment roles in the future.
---

IT Manager
Molly has been very professional in her approach by creating a relationship with myself and Michael Kors, Molly was able to gain a good understanding of the business and the requirements. Always being available for a conversation, Molly was able to provide me high quality candidates within days which was amazing. We were able to fill a position with a suitable candidate well within the timeframe requested which was great.
Molly has been fantastic from start to finish and I look forward to partnering with Molly for future roles i may have. I highly recommend Molly and TechNET for any recruitment roles you may have.
---
Cognizant – Google
"I would happily recommend Rocio as a great person to work with. Rocio and her team contacted me for a position working for Cognizant onsite at Google and she was very professional and friendly throughout the whole process before and after. She was in contact with me at all times during the process of interviewing, which made things easier for me to be aware of what was going on. Rocio and TechNET in general are a great agency to work with."
---
Recruitment Manager
TechNET found the position I was looking for quickly and acted very professionally during the process. A Pleasure to deal with
---
IT Infrastructure Manager
TechNET Digital contacted me when I was in the process of recruiting and we agreed to give your company a try. No pressure was exerted.Very rapidly, next day I think, you provided me with 3 cv's, two of which looked like good prospects and you advised me to see both.
This was good advice because the first candidate whilst being skilled certainly would have not fitted into our organisation. The second candidate we have made a job offer to believing he has the correct skill sets and personality.
Throughout the process you where in constant touch providing feedback which proved very useful and all contact was carried out in a professional manner. No complaints and I wish all recruitment projects where as painless.
Thanks for the help.
---
IT Relationship Manager
Abbey National (now Santander)
TechNET Digital were truly interested in understanding our real requirements and criteria for vacancies and put forward good calibre candidates with appropriate skills and capabilities, this meant we were able to save time by interviewing fewer and moving to selection and appointment very speedily. Highly recommended and will use again for the future.
---
HR Manager
Affiniti
Affiniti have worked closely with TechNET Digital for several years now, and they have consistently provided an efficient, friendly and responsive service, supplying both permanent and contract employees to suit our requirements.
---

HR Manager
I have always found TechNET to be extremely helpful, with a friendly but professional approach. I have found two superb employees through TechNET, and would not hesitate to recommend his services to other businesses
---
Human Resources Officer
TechNET Digital Recruitment has been one of the primary recruiters for Aircom International Ltd for last 6 months and we have been impressed with the quality of candidates and the service provided. All the way through we have found them a pleasure to work with. The team has an excellent knowledge and understanding of our company and what we do. They have only put forward quality candidates to us to date which has made the interviewing process a lot easier.
TechNET Digital Recruitment pro-active and professional approach assures that we always receive first class service, an excellent range of suitably qualified and experienced candidates for the vacancies, along with dynamic and friendly staff. I would recommend TechNET Digital Recruitment to any company looking to recruit Technical / IT staff and we will continue to use them for all our future recruitment needs.
---

HR Manager
Fast response to our request. Proposed a contractor with the right skills and experience needed, reducing our time spent going through many cv's and interviews.
---
HR Manager
I worked with TechNET to get a contractor on-site with very tight timescales. They provided me with great advice and help at every stage which has, in turn, enabled our company to establish a great working relationship with one of our newest clients.
TechNET have been friendly, professional and knowledgeable and I would highly recommend them to anyone else looking for contract staff. I'm sure that we will continue to do more business in the future.
---
Principal Consultant
It's typical in IT Consulting to need resources of a high calibre at short notice. In every such case, Tim has been on the case immediately – returning calls promptly, sending relevant CV's, following up thoroughly and working his way swiftly through the inevitable company bureaucracy which surrounds the hiring process. There are very few Recruitment Consultants who do this – and even fewer who do it consistently. It's for all the above reasons I have no hesitation whatsoever in recommending Tim without reservation.
---
Commander
TechNET Digital hired a great individual who provided us IT professional and skilled services. He designed specialty database for our knowledge sharing repository based on the Access backbone. It's easy to use and tailorable as our needs change. We don't require a full time database manager to keep our knowledge management system running.
Knowledgable, reliable, and great service for the contract
---
HR Partner
Ascendant Technologies (AVNET)
TechNET Digital and in particular Daniel May is extremely easy to work with, responsive and keen to help. He takes on board feedback on candidates to improve the standard of future candidates and is picking up an increasing portion of our recruitment due to his quick responses and understanding of our business
---
Recruitment Manager
Ascendant Technologies (AVNET)
I have worked with TechNET, specifically Simon, since 2009, and during that time has also liaised with several colleagues of mine. All of us highly recommend TechNET and we wouldn't hesitate to work with them again. Simon is professional, hard working and friendly. Skilled individuals in our market are exceptionally hard to find, yet TechNET always deliver and don't compromise on quality.
Having worked with many (many!) recruiters, I can honestly say Simon is a credit to his industry.
---
Director of IT
Having used TechNET both for recruiting candidates, but also working to secure a recent role for myself, we have built a very strong business relationship over the years. The attention to detail allows TechNET to continually match and deliver quality candidates to meet my current and future recruitment needs. My consultant has built solid relationships with a large number of exceptional senior level candidates, and works hard to understand both candidate and client requirements, skills and strengths.
It is always a real pleasure to recruit though TechNET, but also be recruited by you, and I hope that our relationship continues for many years to come.
---
Operations Manager
TechNET have been providing me with a recruitment service for a couple of years and their professionalism and knowledge of both my Company and the market place is extemporary.
Good high quality candidates can be very difficult to find and TechNET have always delivered from the job specifications that have been forwarded to them, resulting in very successful hires.
All ways friendly and keen to go the extra mile, I look forward to working with them in the future.
---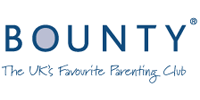 Recruitment Manager
TechNET has supported Bounty with a couple of IT/Technology roles within our business and have worked extremely hard to source candidates for us. They have kept us up to date at every point in the process and offered solutions when we have struggling. I would not hesitate to work with them again in the future for any recruitment needs here at Bounty
---
HR
TechNET were recently appointed as an additional recruiter to resource a couple of 'difficult to fill' roles. They actively listened to our requirements and were meticulous in sourcing candidates that matched the spec, leading to successful placements in both roles he worked on. An excellent first impression, and I will certainly use TechNET again.
---
Technical Director
I have used Daniel May and TechNET's recruitment services for many years now and can say I have always been presented with good quality and suitable candidates. Daniel came on site to visit at our very first meeting to make sure he understood my business and recruitment requirements, and has since supplied all of my IT contract and permanent staff. As testimony to the quality of staff I have received through Daniel over the years, all have had their contracts extended numerous times and some have worked for me for several years. I would have no hesitation in recommending Daniel's and TechNET's IT recruitment services..
---
HR Partner
TechNET has been CACHE's IT staffing provider of choice for the last 3½ years.  Daniel May our representative from TechNET has been exceptional in understanding the nature of our business and the culture of the organisation, resulting in fast sourcing of consultants and permanent staff to fit our brief. He is always completely solutions focused and gives practical guidance with regard to our requirements and expectations, to ensure a positive outcome for CACHE.
You have been a real star and I hope that our paths cross again. Wishing you all the best personally and professionally.
---
MD
TechNET-IT have provided valuable expertise to Capita in the recruitment of various technical and senior positions within the business. Their attention to detail on the role and specific attributes of an individual to "fit" with the current team is excellent. Matching a candidate to specific requirements to minimise wasted time of staff within Capita has been a key focus of the TechNET-IT team. From identification through to managing the offer process and easing the individual into the business has seen a smooth process, with attentive staff following up on queries and progress, managing to avoid any feeling within Capita of being chased ! Successful candidates have then gone on to perform well within the business, the true test of a good match.
---
Technical Director
I have worked with Daniel May and his team several times over the past few years to fulfil my recruitment needs. Daniel is an outstanding recruitment professional who always takes the time to understand my recruitment needs and find the right people for each position quickly. I have always found Daniel very personable, enthusiastic and energetic in getting the job done. I would not hesitate to recommend Daniel to anyone
---
HR Manager
I have been using TechNET for close to a year now and have always found them to be professional, diligent and honest. They have helped me to recruit a number of my senior management team all of which have proved to be excellent. I would have no hesitation in recommending them.
---
Technical Services Manager
Dear TechNET Digital,
Thank you for such a painless recruiting experience. You did excellently understanding our requirements and thereafter providing the right calibre of candidate.
I look forward to working with you again.
---
Technical Services Manager
I have worked with TechNET on a number of projects to recruit both temporary and permanent staff. I have always found them to be attentive to detail, meaning I only need to speak once.
---
Senior Talent Acquisition
Citrix engaged TechNET Digital Recruitment Limited to deliver a team of Developers and Testers for requirements in Cambridge and Chalfont, the requirements were in areas which are hard to find and classed as niche in our market place. We have an internal recruitment team and a PSL but we felt we needed a partner on this for 100% focus. TechNET Digital did not disappoint. Having approached TechNET Digital  to see if they could fulfil the positions, we held a meeting with the hiring manager concerned and the experienced consultants who would be providing the talent acquisition for the project. This proved useful for all parties as it further confirmed we were dealing with a company who know what they are doing in this space. Some of the questions and understanding in the technical brief really impressed our hiring managers. TechNET Digital were able to source suitable candidates for the positions and also carry out the initial screening process/interviews which saved us time and made sure we only saw the best and most suitable candidates.
I would not hesitate to contact TechNET Digital again should we need to carry out a project such as this again and look forward to using TechNET as part of our Tier 1 PSL for all future positions.
---
Test Manager
Having worked with recruiters for over 6 years I can categorically say that TechNET are in the top 3 best recruiters I've worked with. Our consultant is knowledgeable about the industry he works in, and has the skills to match potential candidates against sometimes fluffy requirements. You'll never get handed a CV from TechNET that doesn't match what you're after. It's a delight to work with someone who understands what you're after and does the hard work for you
Picking interviewees from a handful of excellent CV's almost makes recruiting easy. I would recommend anyone to use TechNET as your recruitment consultant if you're looking for Software related candidates.
---
Resource Manager
I have worked with TechNET Digital in hiring Big Data professionals since January 2016. Rocío is a bright Business Developer with a depth expertise in Recruitment processes. She is a focused, friendly and hardworking individual, a natural communicator always going above and beyond what was expected of her.
I would highly recommend Rocío and TechNET Digital because she will add a great value to any team she will join.
---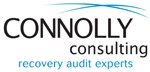 Director
Connolly Consulting (Cotiviti)
TechNET are results oriented professionals with a reputation of filling open positions with the right candidates. I first engaged with them and 4 other agencies in 2010 so they could help me fill several openings in my European operations. TechNET was the only one that filled most, if not all, my open positions. They placed top quality candidates within a tight time period and now all the people TechNET placed are my top 10% producers. TechNET should expect a call from me in the near future
---

 HR Partner
TechNET were very efficient and produced excellent results for Conosco. Our consultant had a great IT knowledge and has managed to select the best candidates for Conosco. He was very helpful and his people skills are amazing! Thank you, and all the best
---
HR / Recruitment Lead
From our first discussions with our TechNET consultant, we quickly identified him to be highly skilled in the professional field of Digital Recruitment. He showed initiative in our particular field of IT – SharePoint and EPM. He used his own knowledge of the technology and skill required to help us identify a high calibre of CVs for the open positions we held. He showed true interest and understanding of our business.
He is always a pleasure to work with and he always demonstrated a exceptional quality of Professionalism.
---
HR Director
Corporate Project Solutions
Our initial discussions with TechNET established them as an expert in their field. From the outset, it was clear that our consultant was a different type of recruiter in that he really cared that he performed well for us and that he took time to truly understand our business and its needs before submitting CVs for consideration. He was always professional but is also fun to work with; furthermore, the conversion rate of CVs received, to interview and then to placement is high which makes my job significantly easier! TechNET have worked hard to gain our trust and as a result has earned our loyalty
---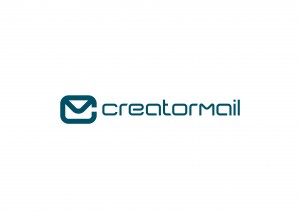 HR Manager
TechNET are great IT recruiters, very knowledgeable, personable and negotiated results for my best interests. I have recommended them to many of my colleagues who are on the hunt for the next opportunity and hiring managers who are looking for the right people for the right job.
Hope to work with TechNET again soon.
---
Director
I started working with Daniel May and TechNET Digital as my company became a prime vendor for one of our clients. Because they're in he UK and we do some business there, there were specific advantages to utilizing the company. My very first engagement was a bit tense as we were taking you company out of the picture with this customer. However, what a great demonstration of high character this became. Our consultant handled it with complete professionalism and sought to find the win-win scenario in what started out looking like a win-lose scenario. We were able to turn the situation around and to our mutual benefit by working together and acting as professionals. Since that time, I have found TechNET to be indispensable to doing business in the UK. They have found the best talent in a very short period of time. The rates are very competitive and they are great to deal with. I would recommend TechNET to anyone seeking true professionals to help out with their staffing needs.
---

Director
We contacted TechNET as we were looking for a contractor as soon as possible to help us developing some projects.
TechNET really understood our requirement and has been great in finding out a candidate at short notice with the required level/experience in order for us to achieve that.
---
Head of Organic Growth
I have been working with Rocio in hiring a number of complex and niche roles for eBay over the last year. Rocio is a one of the most professional people I have worked with in recruitment, honest, always available and quick to follow up. She has a great customer centric focus making sure she understands your needs in order to find the best candidates to suit your company and role. In addition she is friendly and a pleasure to deal with and has the all important can-do attitude. I would highly recommend Rocio – bottom line she WILL find talented people to join your team.
---
Manager
I had the pleasure of working with Rocio after she approached me to position her and her company's capability as a contract supplier, following this I engaged her on a number of contract roles and I was not disappointed. I would highly recommend Rocio as someone who genuinely works as a partner rather than just a supplier. She is an extremely professional individual and alongside her team took the time required to really understand our needs and manage our recruitment process with great efficiency which, has delivered some excellent results. I would have no hesitation in recommending Rocio and look forward to working with her moving forward.
---

EMC Recruiter
TechNET Digital have stood out over and above all other recruitment companies I have on my PSL. Almost every other organisation over-promise, over-promise and over-promise, but very rarely produce consistently good results. TechNET Digital is the only company I use who I am 100% happy with. This is because of their undying commitment to an efficient process, their professional approach, a very quick turnaround and most importantly, getting the golden 'quality / quantity' combination.
---
EMC Recruiter
Our consultant was a very fast and efficient recruiter, who doesn't throw lots of mud to see what sticks – he is diligent, professional and personable, which in my view are all essential qualities in someone offering recruitment services. I have also been told by third parties (candidates) that he has integrity in dealing with them too. Highly recommended
---