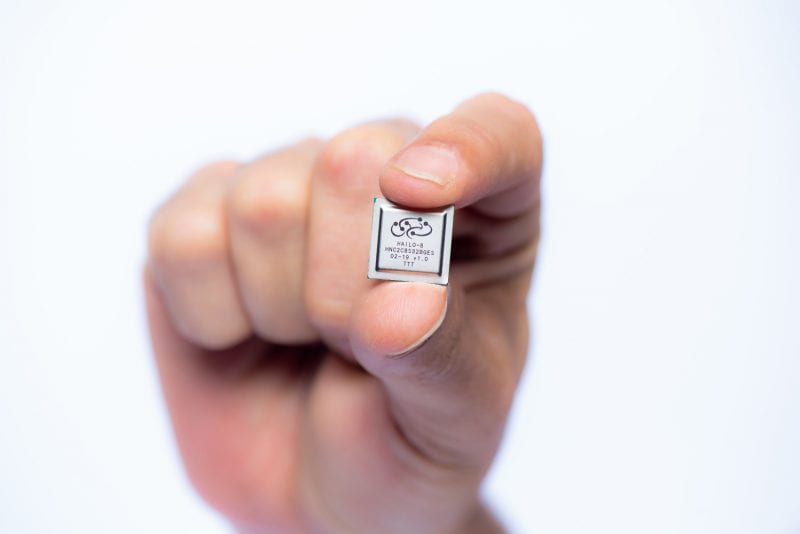 Isreali start-up Hailo has raised $60 million for its AI chip
Israeli start-up Hailo, which develops artificial intelligence chips, has raised $60 million in a funding round. Bringing their total funding to $88 million.
Hailo-8 is capable of 26 tera-operations per second (TOPs), which works out to 2.8 TOPs per watt, which outperforms all other edge processors. This enables GPU to be able to perform many of the same type of calculations for rendering graphics very quickly compared to traditional CPUs. It consumes less power than rival chips while incorporating memory, software control, and a heat-dissipating design that eliminates the need for active cooling.
"Hailo is poised to become a defining player in the rapidly emerging market for AI processors," said Julian Rowe, partner at Latitude Ventures. "Their Deep Learning edge chip can be disruptive to so many sectors today, while the new, innovative use cases Hailo's chips can unlock are just starting to reveal themselves. We're thrilled to join the team for what lies ahead."
The company was founded in 2017, the technology targets the automotive market, smart cameras, smartphones, drones and other sectors.