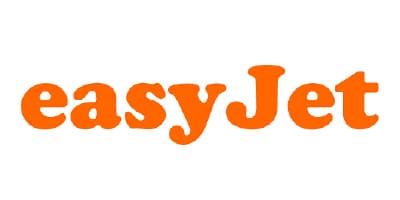 Recruiting for:
.Net Developer, Full Stack Developer, Infrastructure Engineer, DevOps Engineer, IT Programme/Delivery Manager, Business Analyst, Scrum Master, Technical Architect, Solution Architect, Enterprise Architect, Cyber Security Architect, Data Architect, Big Data Engineer, Technical Account Manager, QA Architect
Locations:
Luton
Number of placements:
22
Why were we engaged?
Having successfully worked with easyJet for several years in the past we were asked to re-partner with them in April 2019 due to our reputation for delivering on hard to fill vacancies, coupled with our deep understanding of the IT and E-commerce candidate market and success with competitors.
We were tasked with delivering on particularly challenging positions which other agencies had historically struggled with. Many of the roles had been sat with long standing PSL agencies who were assumed to have a good understanding of easyJet's expectations yet had failed to deliver on roles that had now become ultra-critical to the business.
"Nathan and his team at TechNET have made an outstanding impact and contribution to easyJet's recent technology recruitment drive.
We partnered with TechNET due to their long-standing reputation for delivering results and they exceeded our expectations.
They were tasked with delivering on particularly challenging positions which other agencies had historically struggled to deliver on. Nathan and his team managed to deliver solid shortlists of candidates and have now hired some excellent talent into our teams.
What stood out to us was how Nathan and his team approached our recruitment with a high attention to detail, a deep understanding of the market and how they partnered with us to translate our vision to the candidate audience.
All in all we have been impressed with their results and would highly recommend their services."
Sophie Hollick
Technology Recruiter @ easyJet
How did we do?
Our first priority was to assess easyJet's expectations in terms of how they liked to work, what their process was and what deadlines we had to meet. Once we knew how we had to work we then began to review what we had to work on. There were clearly some troubling positions that needed assessing and after a consulting session we soon realized that the poor PSL delivery had been down to several factors.
Our key findings were;
A clearer understanding of vacancies– We worked with easyJet to fine-tune their agency briefing technique and likewise the expectation that line managers now had to meet for suppliers. Full and thorough briefing calls were arranged on roles that had otherwise just had simple questions answered via email. The result was an immediately clearer understanding of what was being recruited for and likewise, a clearer understanding from Line Managers as to what was a realistic expectation.
Newly aligned job descriptions – We worked with easyJet on updating descriptions as needed in order to be more reflective of the market and intended audience, often removing internal terminology.
Market intelligence Communication– In some positions, we realized that certain salaries needed to be increased and certain skill requirements needed to be relaxed, particularly on very niche sector-specific positions. Until now there had been very little communication back to easyJet on this from existing suppliers, resulting in stagnating roles and poor traction.
Competitor analysis – We worked with easyJet on mapping out key competitors to their business and setting up a plan of action as to how to best take their Unique People Offering to that audience. In essence, we head-hunted key individuals that other agencies either didn't know existed or had little idea as to how to harvest them, and a large degree of our success was due to our investment in LinkedIn Recruiter and LinkedIn Insights.
Priority first – Rather than focus our time on vacancies that we wanted to prioritize, we stuck to our merits and worked in order of easyJet's priorities, helping to relieve backlog in the business and ultimately making future recruitment easier for everyone.
What happened next?
Since our re-engagement in April 2019 TechNET have filled all the initial roles they were given.
We have now become a Preferred Supplier (PSL) to easyJet and remain working at the forefront of their IT/Technology recruitment drive.
We have proved to be a highly reliable recruiter partner – NOT just a supplier, able to not only deliver candidates but offer advice and market intelligence that so many agencies forget the importance of, yet client's value so highly.
Our keys to success
Thorough analysis of client recruitment process
Honest and consultative feedback
Professional recommendations on needed improvements
In-depth vacancy briefing & understanding
Deep market intelligence
Comprehensive competitor analysis
Clear Communication & updates
Commitment & persistence in find the right people
Back to case studies